Are you working in Construction Industry (CIS)?
You might get a tax rebate from HMRC.
Our Average Rebate is £2,659
Price start from only £70+vat
Subcontractors who work in construction industry can claim CIS Tax
rebates. Just send us your CIS Statements, sit back and relax, our
qualified accountants will submit your CIS Return and get your rebate.

Get Your CIS Tax Back
You just need to follow 3 simple steps
Start Your Tax Return Now
Pay £70+vat to have your accountant appointed to you
Simply send your income details
We'll draft your tax return and advise you every step of the way
Your Tax Return Filed by Your Accountant
Done!!! Simple, Straight Forward and Swift – no fine, no stress
One Time Fee
It's a Stress Free from £70+vat, no hidden fees
You get unlimited revisions and everything is done in the most tax efficient way to suit your personal circumstance

There really is no other way to get your tax return filed - Secure, Professional and On Time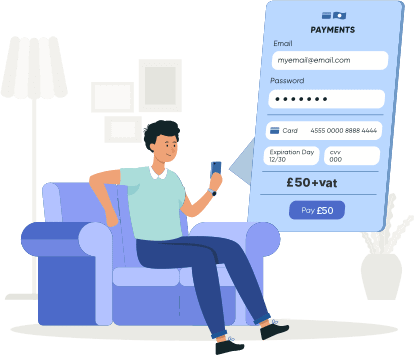 Get Started
Simple, Straight Forward Tax Returns
Sit back and relax while we do the number crunching. Let our accountants make your tax return tax efficient
Stress Free
Everything is completed for you with years of experience. We'll find the best solution for you
One Time Fee
We know there will be changes and more information sent to us. Don't worry it's all included in the one time fee from £70+vat
---
---